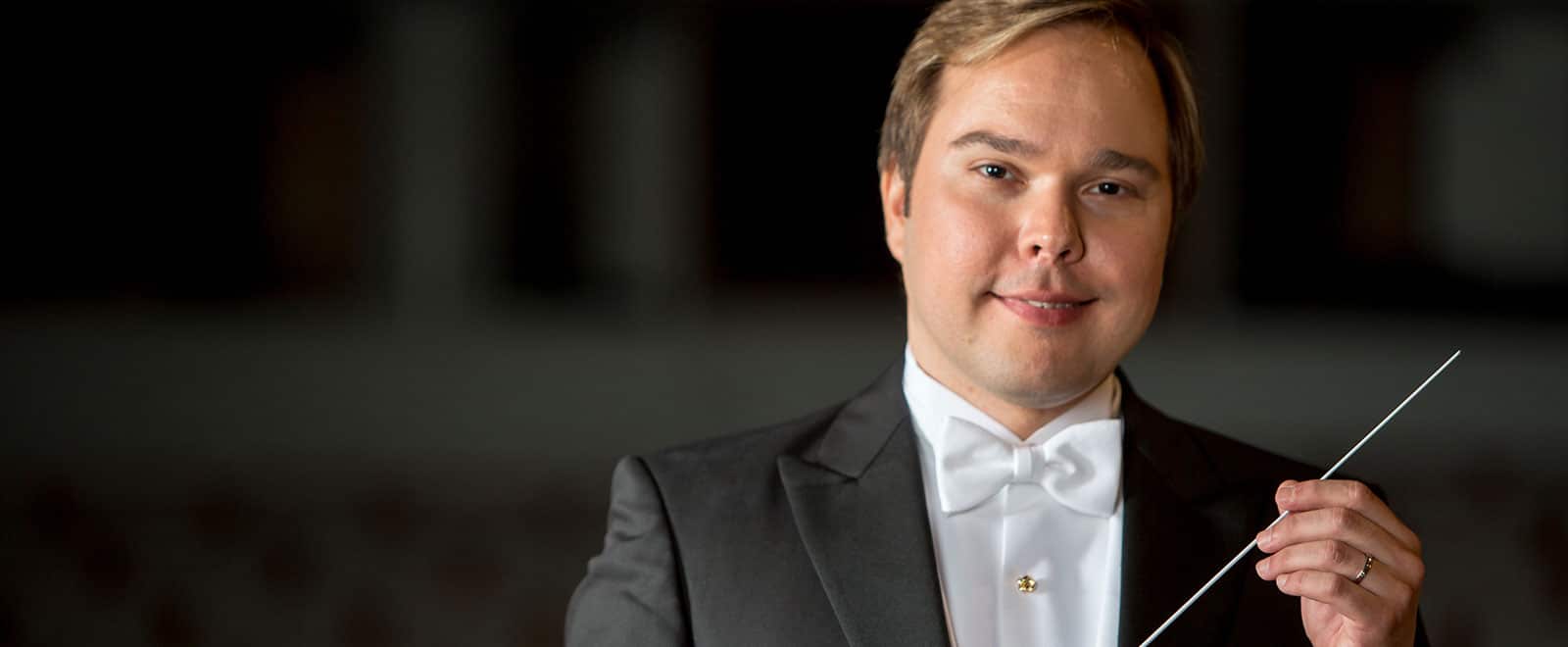 "Under the baton of Brazilian-born guest conductor Marcelo Lehninger, the orchestra performed the 10-scene piece with glorious gestures from the terrific horns and winds, rumbling thunder from the percussions and sweeping majesty from the strings."
Arizona Daily Star
"Lehninger's interpretation was thoughtful and well-paced, and focused on the inner turmoil that drove Tchaikovsky in his final symphony, completed shortly before his death. Lehninger led the orchestra in a fine, shapely performance in which the brass and percussion playing was solid and centered, particularly in the full-throttle third movement. … His performance at Merrill Hall on Tuesday evening confirmed that he is a conductor to keep tabs on."
Portland Press Herald
"Framing the more intimate Stravinsky and Ravel works were bigger orchestra pieces that required 'bigger' listening: the former composer's Symphony in Three Movements and Suite No. 2 for Small Orchestra, and the latter's 'Une Barque sur l'Ocean' and 'Alborada del Gracioso.' Lehninger, the Brazilian-born associate conductor of the Boston Symphony Orchestra, led all four pieces. He also was conducting the CSO for the first time, and an auspicious debut it was.

"He brought less weight of sonority than crisp linear impetus to the Stravinsky's 1945 symphony, sharpening rhythms and balancing textures in a lucid manner Boulez certainly would have endorsed. His skill at keeping things clear and well-organized also was apparent in the dry wit he brought to his razor-sharp account of the small-orchestra suite. This is extremely urbane music for all its flippant surface; Lehninger and his responsive players kept sophistication to the fore."
Chicago Tribune
"Lehninger had his hands full not only with four different sorts of soloists but a community chorus full of gusto and an orchestra of variable quality, with very good players and sections that need improvement. But the spirit was there and Lehninger did all the right things to foster it. He didn't dig deeply spiritually. Theatrically, he emphasized extremes of quiet and captivating thunder. He supported singers, encouraged the chorus and kept the score moving. In the process he achieved moments of genuine beauty… a life-affirming Verdi Requiem."
Los Angeles Times
"The performance of Mozart's 'Haffner' Symphony had many virtues. The tricky opening theme was thrown off with nice insouciance, and the finale went at the breakneck pace Mozart wanted. … The wit he found in the music, and again some impressively soft dynamics, proclaimed Lehninger a conductor of considerable talent."
Seattle Time
"Lehninger is a masterful talent to watch."
The Chautauquan Daily
Brazilian-born Marcelo Lehninger is in his fifth year as Music Director of the Grand Rapids Symphony. In 2018, he brought the orchestra to Carnegie Hall, its first performance at the famed venue in thirteen years. He previously served as Music Director of the New West Symphony in Los Angeles, for which the League of American Orchestras awarded him the Helen H. Thompson Award for Emerging Music Directors. For five years, Marcelo served as Assistant and then Associate Conductor of the Boston Symphony Orchestra, a tenure that included several concerts stepping in for James Levine on short notice in Boston and at Carnegie Hall.
As a guest conductor in the United States, Mr. Lehninger has led the Chicago, Boston, Pittsburgh, St. Louis, Houston, Detroit, Baltimore, Seattle, Colorado, Milwaukee, National, Jacksonville, New Jersey, Indianapolis, Omaha, Chautauqua, Hartford, Toledo, and Fairfax Symphonies; the Florida, Louisville and Sarasota Orchestras; and the Rochester, Orlando, New Mexico, and Colorado Springs Philharmonics. In Canada, he has appeared with the Toronto, Winnipeg, and Kitchener-Waterloo Symphonies, the Calgary and Hamilton Philharmonics, and Symphony Nova Scotia. European highlights include engagements with the Deutsches Symphonie-Orchester Berlin, Orchestre Philharmonique de Radio France, Orchestre National de France, Lucerne Symphony, Lausanne Chamber Orchestra, and a tour with the Royal Concertgebouw Orchestra assisting Mariss Jansons. He made his Australian debut with the Sydney and Melbourne Symphonies with his friend and mentor Nelson Freire as soloist.
Mr. Lehninger was music advisor of the Youth Orchestra of the Americas for the 2007-08 season. Plácido Domingo serves as artistic advisor for the ensemble, which is composed of 120 talented musicians from more than twenty countries throughout the Americas. In summer of 2008, Maestro Lehninger toured with YOA and pianist Nelson Freire in South America, conducting concerts in Argentina, Brazil, and Uruguay. He has led all of the top orchestras in Brazil, and served as Associate Conductor of the Minas Gerais Philharmonic Orchestra in Brazil.
Chosen by Kurt Masur in 2008, Mr. Lehninger was awarded the First Felix Mendelssohn-Bartholdy Scholarship sponsored by the American Friends of the Mendelssohn Foundation. He was Maestro Masur's assistant with the Orchestre National de France (during their residency at the Musikverein in Vienna), Gewandhaus Orchestra in Leipzig, and the New York Philharmonic. In 2011, he participated in the Bruno Walter National Conductor Preview, organized by the League of American Orchestras, conducting the Louisiana Philharmonic Orchestra, and debuted with the National Symphony Orchestra at the Kennedy Center as part of the National Conducting Institute in 2007.
Before dedicating his career to conducting, Mr. Lehninger studied violin and piano. He holds a Master's degree from the Conductors Institute at New York's Bard College, where he studied conducting under Harold Farberman and composition with Laurence Wallach. His mentors also include Kurt Masur, Leonard Slatkin, and Roberto Tibiriçá. A dual citizen of Brazil and Germany, Marcelo Goulart Lehninger is the son of pianist Sônia Goulart and violinist Erich Lehninger.
JANUARY 2021