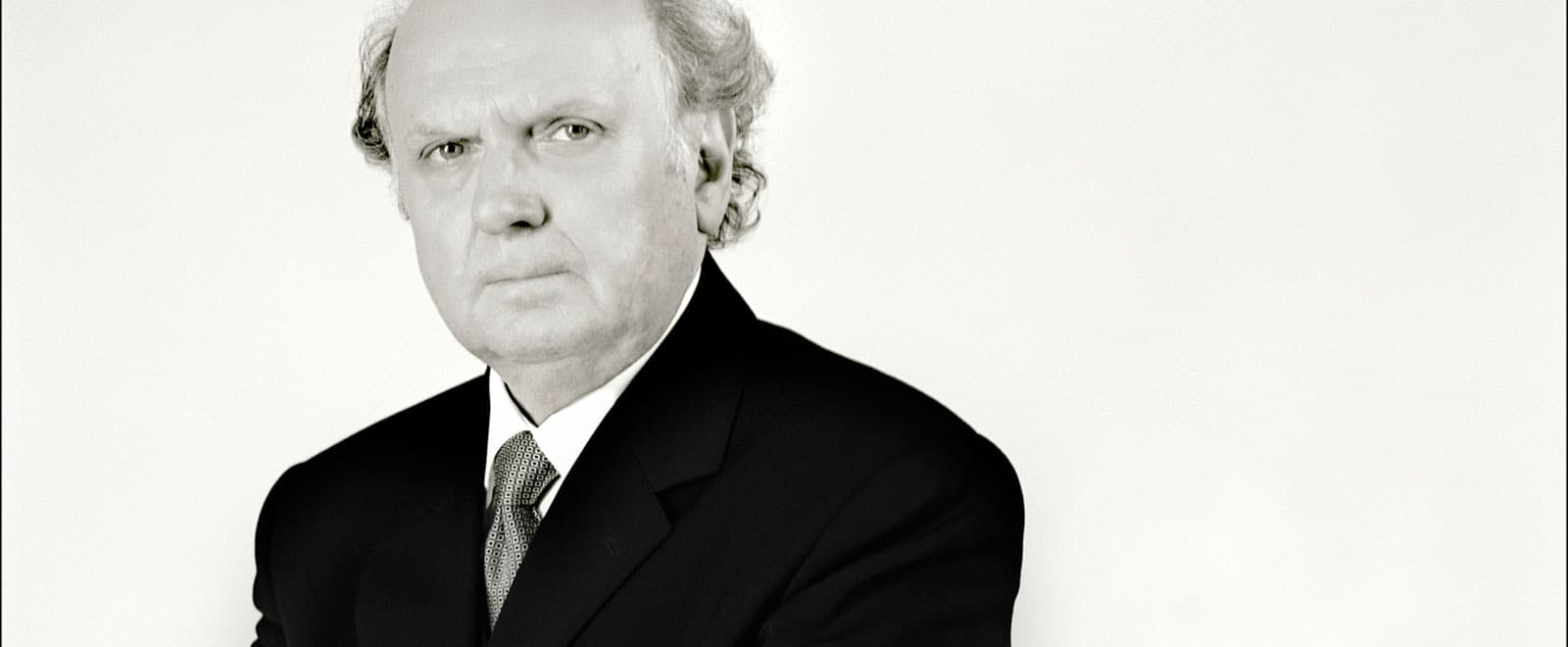 Marek Janowski is one of the great masters of the music of the German tradition. He is recognized throughout the world for his interpretation of Wagner, Strauss, Bruckner and Brahms, Hindemith and the Second Viennese School, and has an extensive and distinguished discography in the repertoire. He takes up post as Chief Conductor of the Dresden Philharmonic beginning in the 2019-20 season. From 2002-2016 he was Artistic Director of the Berlin Radio Symphony Orchestra (RSB), and his Wagner opera cycle with the orchestra in Berlin's Philharmonie in 2012 and 2013 was held to have set a new standard of performance in concertante opera. The complete cycle was recorded live on Pentatone and released in 2016.
In the 2018/19 season he conducts the Dresden Philharmonic, Berlin Philharmonic, WDR Symphony Orchestra Cologne, Frankfurt Radio Symphony Orchestra, NDR Elbphilharmonie Orchestra, MDR Leipzig Radio Symphony Orchestra, Orchestre de la Suisse Romande, Oslo Philharmonic, NHK Symphony Orchestra, and San Francisco Symphony. In both 2016 and 2017 he conducted Wagner's Ring Cycle at Bayreuth.
Maestro Janowski has been a regular visitor to North America since his U.S. debut in 1983 with the San Francisco Opera. In the three decades since, he has forged lasting relationships with many top orchestras including those of Boston, Pittsburgh, Minnesota, and San Francisco. Other U.S. orchestras and opera companies he has conducted include the Cleveland Orchestra, Philadelphia Orchestra, Metropolitan Opera, and the Lyric Opera of Chicago.
Born in Warsaw and educated in Germany, Marek Janowski's artistic path led him from assistant positions in Aachen, Cologne, Düsseldorf and Hamburg to his appointment as General Music Director in Freiburg im Breisgau (1973-75) and Dortmund (1975-79). While in Dortmund, his reputation grew rapidly and he began conducting in many of the leading opera houses in Europe and North America, where he has since continued to be a regular guest, including at the Metropolitan Opera, San Francisco Opera, Bavarian State Opera Munich, Hamburg Opera, Vienna State Opera, Deutsche Oper Berlin, and Paris National Opera, among many others.
In the 1990s Marek Janowski stepped back from opera and began to concentrate on symphonic repertoire. He now enjoys an outstanding reputation among the premier orchestras of Europe and North America and is acknowledged for his ability to create orchestras of international standing. In 1984 he was named Music Director of the Orchestre Philharmonique de Radio France, and over the next 15 seasons cultivated the orchestra to a position of pre-eminence in France and abroad. During his tenure in Paris, he also served as Chief Conductor of the Gürzenich Orchestra Cologne (1986-90) and as the Principal Guest Conductor of the Deutsche Symphonie-Orchester Berlin (1997-99). From 2000-2005 maestro Janowski was Music Director of the Orchestre Philharmonique de Monte-Carlo, and simultaneously held the position of Chief Conductor of the Dresden Philharmonic from 2001-03.
Marek Janowski's extensive and acclaimed discography over the past 30 years is represented on several labels and includes complete symphonic cycles and operas, many of which have been awarded international prizes. His recording of Wagner's complete Ring Cycle with the Staatskapelle Dresden (1980-83) and a stellar cast of its time, remains one of the most distinguished and esteemed offerings in a crowded field. His recent Bruckner cycle with the Orchestre de la Suisse Romande, recorded for Pentatone, also received high praise.