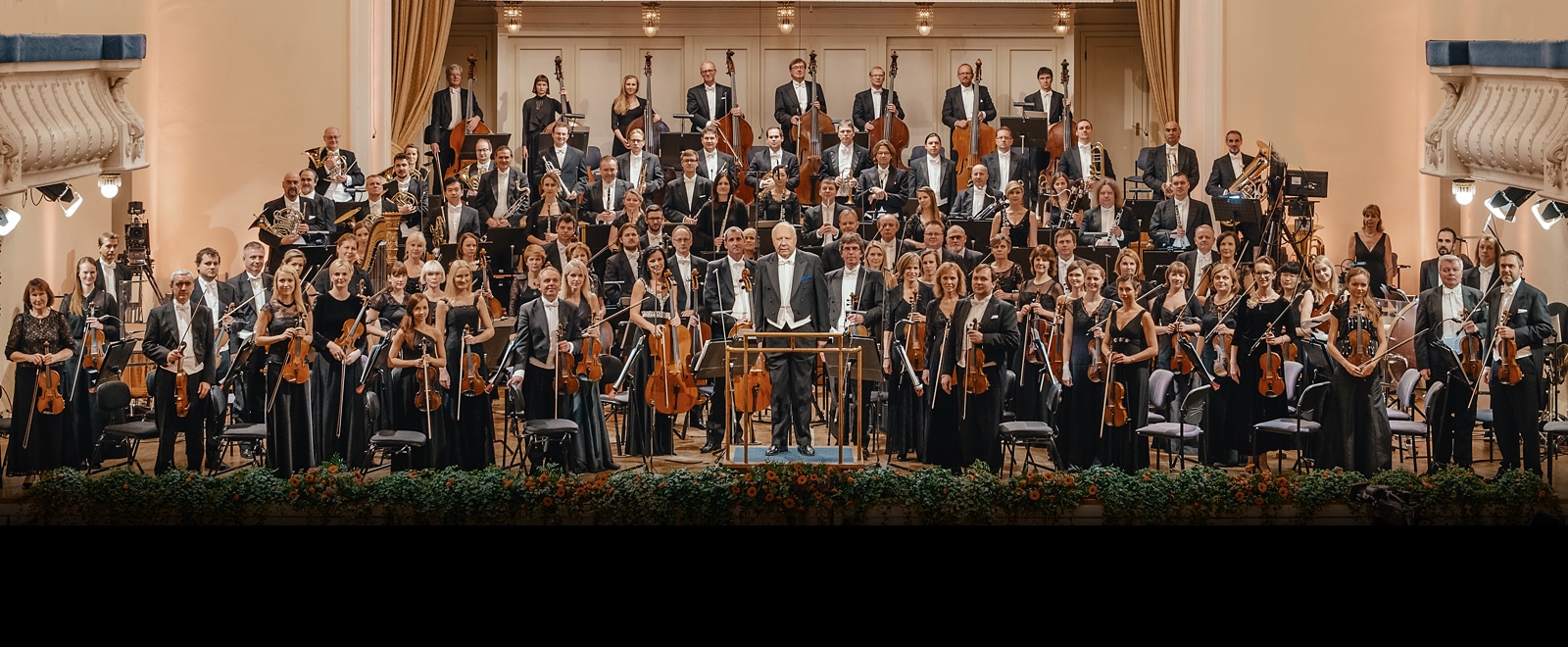 "The playing of the Estonian National Symphony Orchestra is superb – full of colour and much-needed atmosphere."
The Daily Telegraph
"The Estonian National Symphony under Paavo Järvi not only supports [Evelyn Glennie] blow for blow but plays the entire programme with a palpable sense of passionate conviction. Virgin's recording is of demonstration standard, the climaxes in Magma frequently awe-inspiring."
BBC Music Magazine
"Paavo Jarvi's brilliant recording [of Peer Gynt] presents a 60-minute version of the score, based on a scholarly edition that represents Grieg's final wishes. The familiar music is here, including a chilling account of "In the Hall of the Mountain King," complete with shrieking chorus. But there are also the original "Arabian Dance," with an alluring women's chorus and a sultry song for Anitra; "Solveig's Song," complete, sung exquisitely by Camilla Tilling; and even pieces for solo violin that make Norwegian and Appalachian fiddle music seem not that far apart. This is a surprise highlight of the year."
The New York Times
"Paavo Jarvi follows the complete recording (DG) by his father, Neeme Jarvi, with this substantial selection, including all of the popular movements from the suites. His Estonian forces are rugged interpreters of this familiar work, bringing an earthy folksiness to music depicting the Hall of the Mountain King."
The Sunday Times
"There is some exceptional playing from the Estonian National Symphony Orchestra, while the chorus have a whale of a time as the Trolls, egging each other on to bite Peer's bum in The Hall of the Mountain King. The soloists are excellent, too. Peter Mattei is the swollen-headed Peer, Camilla Tilling a dignified, unsentimental Solveig and the incomparable Charlotte Hellekant a camp but lethally seductive Anitra."
The Guardian
The ESTONIAN NATIONAL SYMPHONY ORCHESTRA (ENSO; known in Estonian as Eesti Riiklik Sümfooniaorkester or ERSO) is the longest continually operating professional orchestra of its kind in the country. The orchestra's history dates back to 1926 and, like that of many other world orchestras, is connected to the birth of national broadcasting. Since 2010, it has been led by principal conductor and artistic director Neeme Järvi, while Paavo Järvi has been its artistic advisor since 2002, and Olari Elts its principal guest conductor since 2007. The orchestra's previous principal conductors were Olav Roots (1939–44), Paul Karp (1944–50), Roman Matsov (1950–63), Neeme Järvi (1963–79), Peeter Lilje (1980–90), Leo Krämer (1991–93), Arvo Volmer (1993–2001) and Nikolai Alexeev (2001–10).
The orchestra performs with renowned conductors and soloists from around the world, naturally including Estonian musicians of the highest caliber. Its recordings on CD (Chandos, BIS, Erato, Harmonia Mundi, ECM, Virgin Classics, ERP, etc.) demonstrate a quality recognized by many prestigious music magazines, having won several prizes, including a Grammy Award. In addition to broadcast performances on Estonian Public Broadcasting, ENSO has also been aired on the Mezzo television channel. The orchestra's home venue is the "Estonia" Concert Hall in Tallinn, but it has also undertaken more than fifty concert tours, most notably three-week tours of Italy in 2003, the USA in 2009 and 2013, and China in 2016. In addition, ENSO has regularly given concerts in European and Scandinavian countries, appearing at many prestigious festivals in Köln, New York, Verona, Genoa, Munich, Stockholm, etc. With a repertoire ranging from the Baroque period to the present, the Estonian National Symphony Orchestra has also given premiere performances of symphonic works by almost every Estonian composer, including Arvo Pärt, Erkki-Sven Tüür, Eduard Tubin, Eino Tamberg, Jaan Rääts, Lepo Sumera, Tõnu Kõrvits and Helena Tulve, often being the first to do so.
Celebrating the centenary of the Republic of Estonia will lead the premier orchestra of Estonia on a tour to Hong Kong, Germany and Georgia in addition to the United States. In February 2018, shortly before the centenary of the Republic of Estonia, maestro Neeme Järvi was invited to the Konzerthaus Berlin, and as a true patriot of Estonia, the maestro will bring Estonia's first oratorio – Jonah's Mission by Rudolf Tobias – and Estonian National Symphony Orchestra to the renowned concert stage.