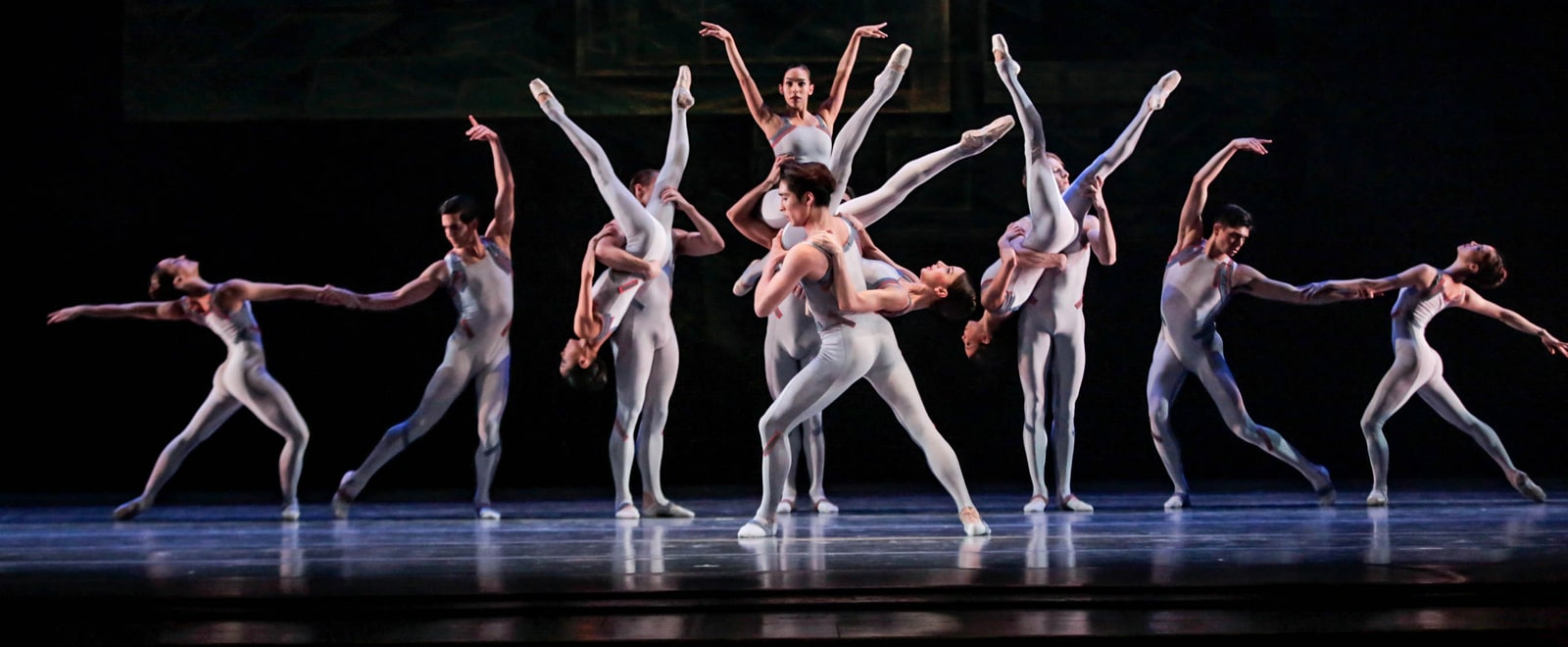 "If there ever was a greeting card, picture-perfect production to see in Chicago during the holidays, it's the Joffrey Ballet's 'The Nutcracker.'"
Chicago Sun-Times
"…it stands to reason that history might remember Possokhov's 'Anna Karenina' among the canon of what will, one day, be deemed 21st century classics…there's no doubt that [the world] is a show piece for the Joffrey, who are truly deserving of an original ballet to call their own…From Edson Barbosa's portrayal of the station guard which foreshadows Anna's death, to the ballet's jaw-dropping end with Arai, the ballet really showcases the depth of Joffrey's talent."
Chicago Tribune
"The Joffrey Ballet presented the world premiere Wednesday evening of Russian-born choreographer Yuri Possokhov's new adaptation of [Anna Karenina] — a sweeping, cinematic and sometimes heart-pounding take with unfailingly superb dancing throughout. Aptly mirroring the seemingly back-and-forth, bifurcated tenor of our time, this admirably ambitious production smartly and nearly seamlessly modulates in look, choreography and affect between past and present, naturalism and abstraction…the performances are outstanding from top to bottom."
Chicago Sun-Times
"…because the production [of Christopher Wheeldon's Nutcracker] is so rich in history, so full of whimsy and fantastical happenings, so multilayered, and so deeply emotional, it has required multiple viewings to absorb it all, and to appreciate its nuances. And while it is a wonder-filled adventure for children (one that had several tots peering into the orchestra pit and snapping selfies as the musicians warmed up), for adults, the ballet serves as a poignant reminder of the fact that what really counts amid the whirl of holiday consumerism is family, friends and the work of artists, craftsmen and builders…the chief wonder among it all is the dancing."
WTTW
"The company is in splendid shape [in John Neumeier's Orpheus and Eurydice], and Neumeier finds consummate use for it. The furies are beauteous monsters. The blessed spirits among whom Eurydice resides rise and float as if on the puffy cloud of Gluck's famous flute solo."
Los Angeles Times
"Yes, "Bartok on Stage," the latest collaboration between the Cleveland Orchestra and Chicago's Joffrey Ballet, is a gloomy gem. For every shocking or illicit deed depicted on stage Thursday, there was a redemptive lovely gesture by a musician, dancer, or singer."
The Cleveland Plain Dealer
"Depending on whose calendar you follow, the Joffrey Ballet is either 60 (in years since its founding) or 20 (the years it's been based in Chicago). In either case, the company's ultimate resilience as well as its growth in virtuosity is cause for celebration, and celebrate the happy audience at Zellerbach did."
San Francisco Classical Voice
"The Joffrey Ballet's appearance in Greenville Monday night offered a reminder of why this Chicago-based troupe often is ranked — with American Ballet Theatre and New York City Ballet — among the best dance companies in the nation. The Joffrey's expressive dancers exhibited marvelous precision, control and artistry in three bold, abstract works by the innovative choreographers William Forsythe, Christopher Wheeldon and Edwaard Liang."
The Greenville News
"While I've raved about the choreography – and rightly so – I should be remiss not to mention the dancing, which was polished, moving and nuanced throughout. The Joffrey, celebrating its 60th year, has never looked better. Between the dancers' artistry and the choreographers' ingenuity, I left the theater feeling the future of ballet as an art form was, contrary to Homans' dire prediction, quite assured."
Sarasota Herald-Tribune
"Artistic director Ashley Wheater, who took over the company in 2007, has made a point of giving younger dancers a chance at bigger roles, so Detroiters should notice an invigorated spirit in the performances."
Detroit News
The Joffrey Ballet has been hailed as "America's Ballet Company of Firsts." The Joffrey Ballet's long list of "firsts" includes first dance company to perform at the White House at Jacqueline Kennedy's invitation, first to appear on television, first American company to visit Russia, first classical dance company to go multi-media, first to commission a rock 'n roll Ballet and first and only dance company to appear on the cover of Time Magazine.
For more than a half-century, The Joffrey Ballet's commitment to taking world-class, artistically vibrant work to a broad and varied audience has created a solid foundation that continues to support the company's unprecedented capacity for achieving important "firsts". Today, the Joffrey, which has been hugely successful in its former residencies in New York and Los Angeles, lives permanently in a brilliant new facility, Joffrey Tower, in the heart of America, Chicago, Illinois. The Company's commitment to accessibility is met through an extensive touring schedule, an innovative and highly effective education program including the much lauded Academy of Dance, Official School of The Joffrey Ballet, Community Engagement programs and collaborations with myriad other visual and performing arts organizations.
Classically trained to the highest standards, The Joffrey Ballet expresses a unique, inclusive perspective on dance, proudly reflecting the diversity of America with its company, audiences, and repertoire which includes major story ballets, reconstructions of masterpieces and contemporary works. Founded by visionary teacher Robert Joffrey in 1956 and guided by celebrated choreographer Gerald Arpino from 1988 until 2007, The Joffrey Ballet continues to thrive under internationally renowned Artistic Director Ashley C. Wheater and Executive Director Greg Cameron. Wheater who was recruited as a dancer in 1985 by Joffrey and Arpino before returning to lead the company in 2007 after a heralded tenure at San Francisco Ballet. The Joffrey Ballet has become one of the world's most revered and recognizable arts organizations in America and one of the top ballet companies in the world. The Joffrey Ballet celebrated its 60th company anniversary in 2016.