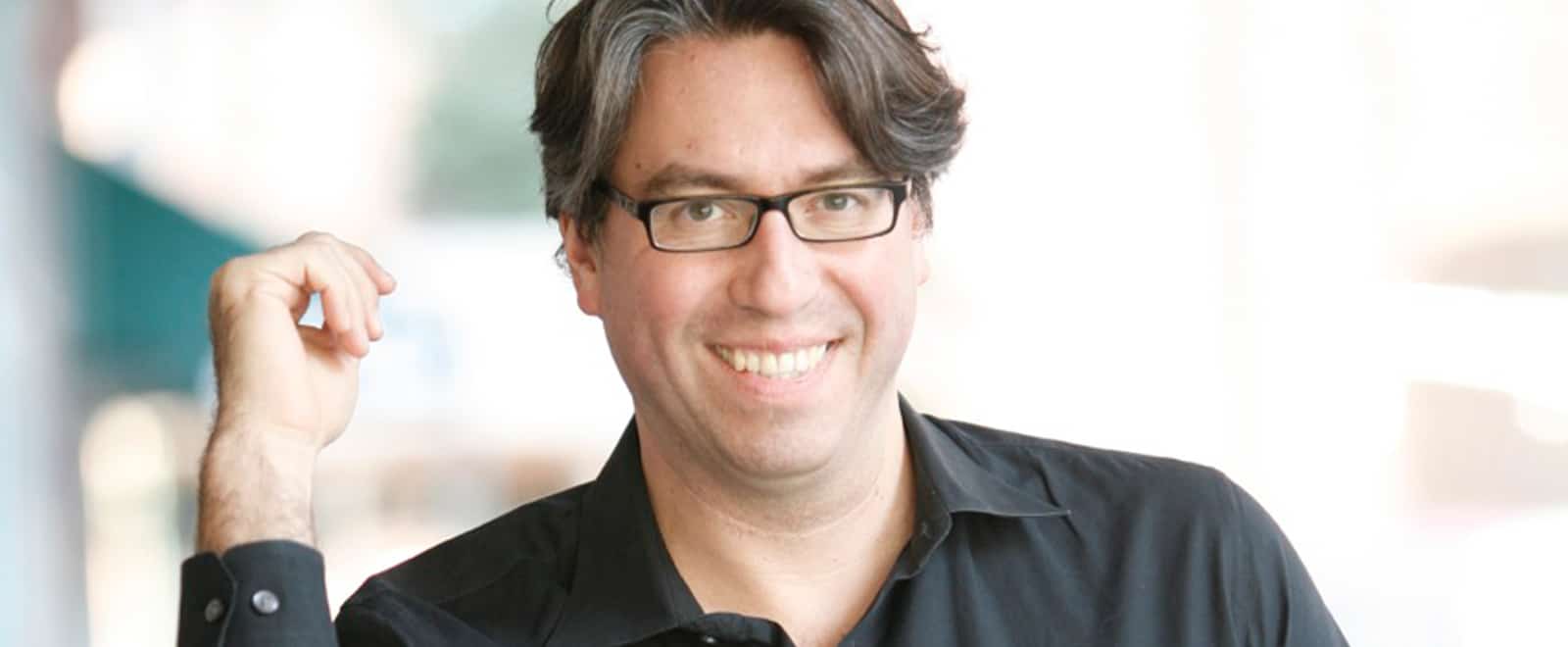 "Wachner … shaped the entire evening with an eye to giving these familiar strains new and vivid life. Not a chorus, not a solo aria, not an orchestral interlude sounded casual or pro forma — every moment crackled with interpretive energy."
San Francisco Chronicle
"This is the best 'Messiah' in New York."
The New York Times
"Julian Wachner, Trinity's Director of Music and the Arts, brought out the tortured beauty of the piece, leading the unflappable musicians of the Trinity Choir and of Novus N.Y., the church's in-house contemporary ensemble, with palpable enthusiasm."
The New Yorker
Multi-GRAMMY-nominated conductor, composer, and keyboardist Julian Wachner is Director of Music at New York's Trinity Church Wall Street and Artistic Director of the Grand Rapids Bach Festival.
Wachner's 2017-18 season was punctuated by an extensive outburst of compositional creativity including "Gaudé: An LB Anniversary for Large Orchestra," commissioned by the Colorado Music Festival; "TS Variations," commissioned by the Royal College of Canadian Organists; "Psalm 90," composed for The Tallis Scholars, Norwegian Soloists Choir, Netherlands Chamber Choir, and The Choir of Trinity Wall Street for Lincoln Center's White Lights Festival; "Regina Coeli à 8" for the Ora Singer's "ORA100" recording project with Harmonia Mundi; "Epistle Mass," written in collaboration with librettist Royce Vavrek for Trinity Wall Street's Mass Reimaginings project; and a festival setting of "I'll Praise My Maker" which was premiered at the opening ceremony of the American Guild of Organists Regional Convention in Richmond, Virginia. Crowning these works was the world premiere of Wachner's second full-length opera, REV 23, a farcical comedy imagining life after Armageddon for White Snake Projects, setting an original libretto by Pulitzer-Prize-winner Cerise Lim Jacobs.
Named one of New York City's "10 Imagination-Grabbing, Trailblazing Artists of 2014" by WQXR-FM, Wachner oversees an annual season of hundreds of events at Trinity Church Wall Street. His guest conducting credits include engagements with the Philadelphia and Pittsburgh Symphonies, San Francisco Opera, Lincoln Center Festival, Handel & Haydn Society, and Philharmonia Baroque Orchestra & Chorale. He recently concluded his tenure as Music Director of the Washington Chorus.
Wachner's many recordings are with Chandos, Naxos, Atma Classique, Erato, Cantaloupe Music, Arsis, Dorian, and Musica Omnia. In 2017, Wachner, the Choir of Trinity Wall Street, and NOVUS NY released a recording of Du Yun and Royce Vavrek's Angel's Bone, winner of the 2017 Pulitzer Prize. Other recent releases include the GRAMMY-nominated recording of Handel's Israel in Egypt and the world premiere and GRAMMY-nominated recording of Julia Wolfe's 2015 Pulitzer prize-winning Anthracite Fields.
OCTOBER 2018