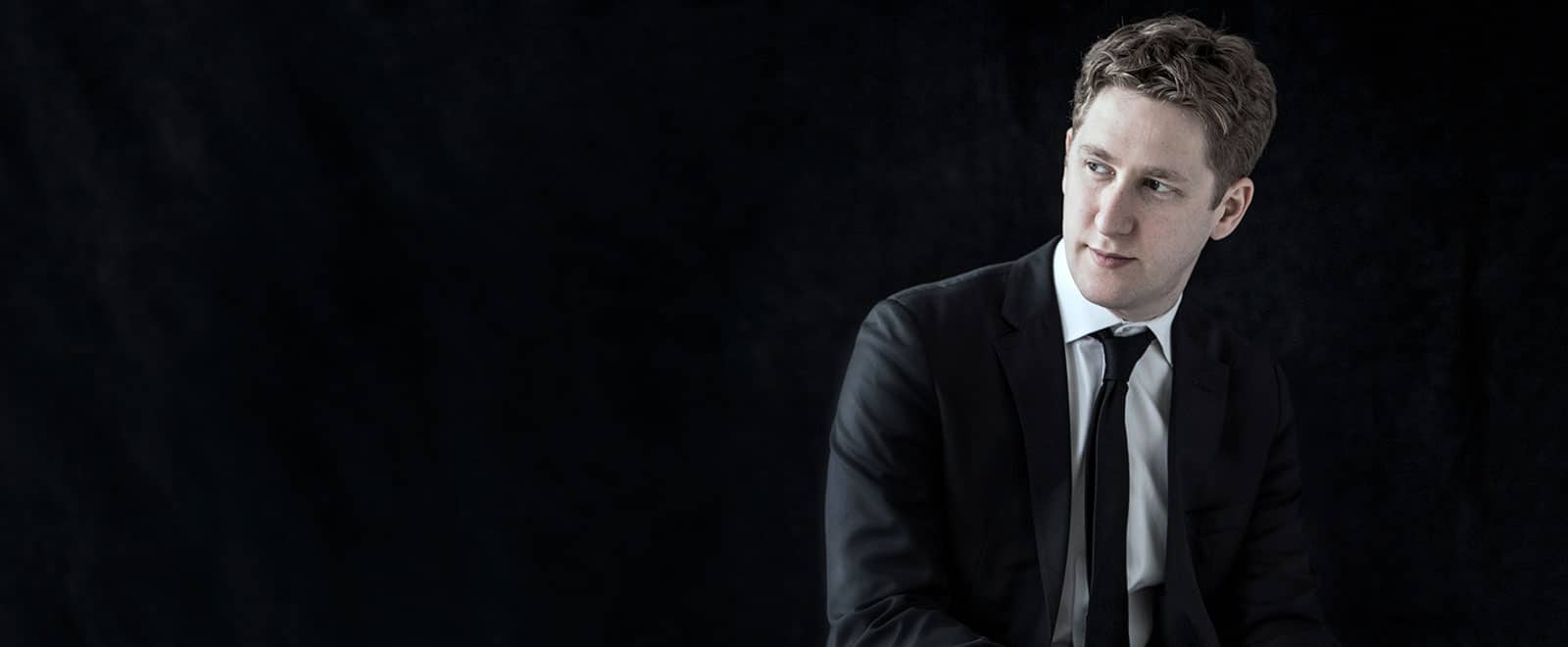 Joshua Weilerstein is the Artistic Director of the Orchestre de Chambre de Lausanne. His clarity of musical expression, unforced manner and deep natural musicianship connects him with orchestras and has led him to conduct extensively in both Europe and America. His enthusiasm for a wide range of repertoire is combined with an ambition to bring new audiences to the concert hall.
In the 2018/19 season, Weilerstein makes his debut with the Lausanne Opera conducting Cosi fan tutte, as well as debuts with the Cincinnati Symphony and New World Symphony. He returns for subscription weeks at the Milwaukee Symphony, St. Paul Chamber Orchestra, Florida Orchestra, New Jersey and North Carolina Symphony Orchestras. In Europe, he will return to the Oslo Philharmonic, Netherlands Philharmonic, Deutsche Kammerphilharmonie, NDR Radio Sinfonie, Deutsches Radio Philharmonie, Nörkoppings Orchester, and Mozarteum Orchester, amongst others. He will also lead the Orchestre de Chambre de Lausanne on a European tour with performances in Rome and Évian.
Other recent debuts include the Bamberg Symphony, BBC Philharmonic, and West Australian Symphony Orchestra. In July 2017, Weilerstein made his debut at the BBC Proms at London's Royal Festival Hall conducting the BBC Symphony Orchestra with his sister, Alisa Weilerstein, as soloist. He made his debut with the National Symphony Orchestra with Yo-Yo Ma as soloist in May 2017.
Joshua Weilerstein's career was launched after winning both the First Prize and the Audience Prize at the 2009 Malko Competition for Young Conductors in Copenhagen. He then completed a three-year appointment as Assistant Conductor of the New York Philharmonic. Since then, he has steadily gained a growing profile in North America and abroad, including recent guest conducting engagements with the symphony orchestras of Baltimore, Dallas, Detroit, Fort Worth, Indianapolis, San Diego, Calgary, Québec, and Vancouver; the Los Angeles Chamber Orchestra, National Arts Centre Orchestra, and the Aspen Music Festival, among others. In Europe, he has established a number of strong relationships, for example with the Oslo Philharmonic – where he returns each season, Danish National Symphony Orchestra, Stockholm Philharmonic, and the Swedish Chamber Orchestra. Elsewhere in Europe and the UK, he has conducted the Royal Concertgebouw Orchestra, Rotterdam Philharmonic, Czech Philharmonic, SWR Stuttgart, NDR Hannover, Mahler Chamber Orchestra, Orchestre National de Lyon, and London Phiharmonic.
Weilerstein believes passionately in programming both traditional and contemporary repertoire and endeavors to include, whenever possible, at least one piece by a living composer in each of his programs. He is committed to music education both on and off the podium and hosts a successful podcast, Sticky Notes, for music lovers and casual listeners alike. Weilerstein was actively involved in Young People's Concerts during his time as the Assistant Conductor with the New York Philharmonic, and served as Concertmaster of Discovery Ensemble, a Boston-based chamber orchestra dedicated to presenting classical music to inner-city schools in Boston. With the Orchestre Chamber de Lausanne, Weilerstein is deeply committed to the educational and Discovery series of concerts for children and families.
Joshua Weilerstein feels that it is essential to have an open communication between the stage and audience and is always excited to hear from musicians and audiences alike. He is accessible on social media for conversations about the future of classical music, programming, and the experience of concert-going.
FEBRUARY 2019