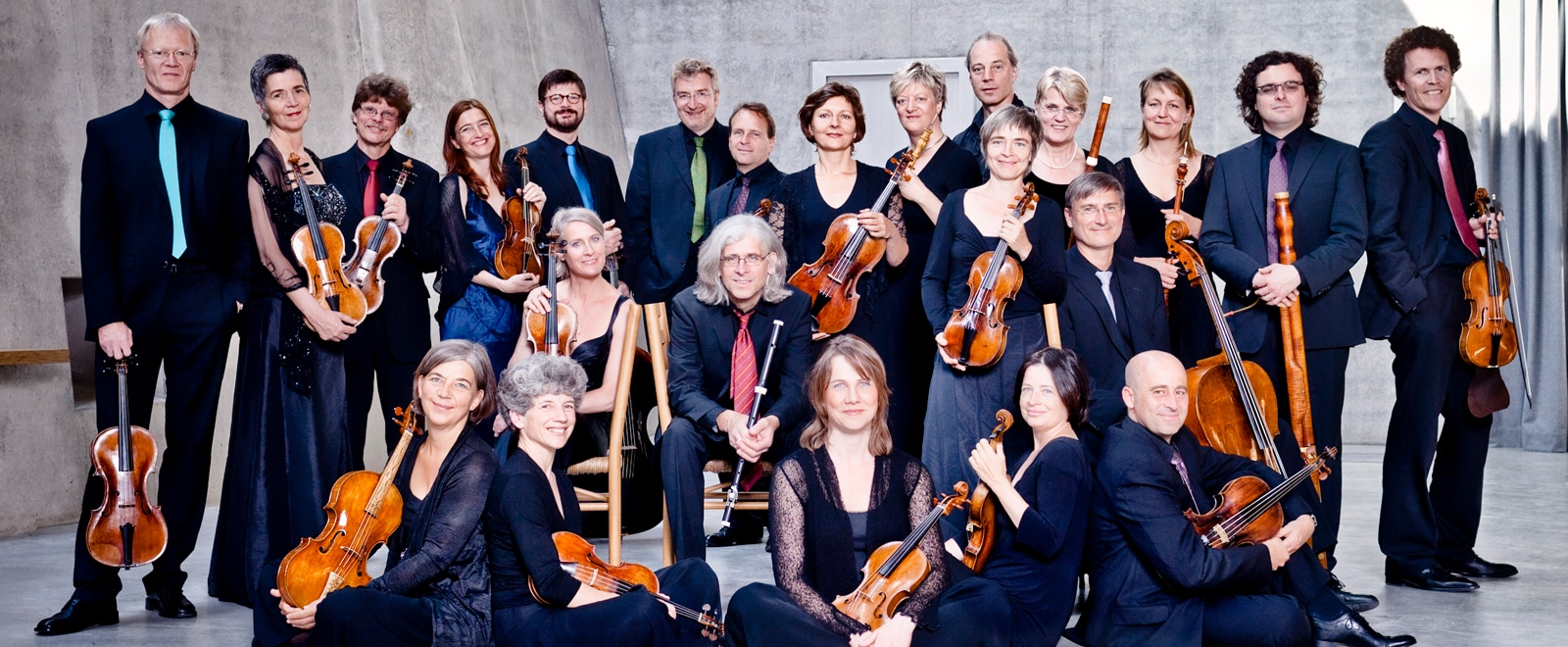 "The Freiburg Baroque Orchestra just concluded a highly successful tour to Sweden with Kristian Bezuidenhout leading and playing Mozart concertos No. 17 and 9. Nicholas RIngskog Ferrada-Noli wrote in Sweden's leading daily newspaper Dagens Nyheter following the concert in Stockholm Concert Hall on April 27th:

"Haydn, Mozart and Johann Christian Bach flows through the centuries, they are alive again in every second of the concert. It is a miracle.

The critic has nothing against modern standard orchestras playing Vienna Classicism. However, when the Freiburg Baroque Orchestra plays, one realizes how much greater such concert can be. How much clearer light can shine from the 18th century, how much fresher this music can smell?

The highlight were the two piano concertos. Bezuidenhout makes the notes spout from a lively fountain, the orchestra succeeds in catching all musical twists with full power, and everything is swinging and shining."
Dagens Nyheter (Translated)
The Freiburg Baroque Orchestra can look back on a success story lasting over twenty years and is a popular guest at the most important concert halls and opera houses. A glance at the ensemble's concert calendar shows a diverse repertoire played at a variety of venues, ranging from the Baroque to the musical present and from Freiburg to the Far East.
The Freiburgers' artistic credo, however, remains unchanged: the creative curiosity of each of them, with the intention of playing a composition in as lively and as expressive a manner as possible. This also involves own members playing demanding solo concerts. Cultivated and simultaneously rousing ensemble playing has thus become an international trade mark: "The Freiburg Baroque Orchestra is a diamond of particular brilliance. In the technical and mental 'mastery' of the instruments and the individual parts one sees what 'historical' music-making is currently capable of. Vivid and pure, transparent and lucid, delicate in phrasing and articulation and without excessive pathetic pressure, one hears all the details and experiences the whole as a musical cosmos of overpowering richness. Open your ears, this is how music sounds!" (Salzburger Nachrichten)
The FBO continuously collaborates with important artists such as Rene Jacobs and Andreas Staier, and has a close alliance with the French label Harmonia Mundi France. The artistic success of this musical partnership is expressed in numerous CD productions and the receipt of prominent awards, such as the Gramophone Award 2011, the ECHO Klassik Deutscher Musikpreis 2011, the Jahrespreis der Deutschen Schallplattenkritik 2009, the Edison Classical Music Award 2008, the ECHO Classical German Music Prize 2007 or the Classical Brit Award 2007.
Under the artistic directorship of its two concert-masters Gottfried von der Goltz and Petra Miillejans, and under the baton of selected conductors, the FBO presents itself with about one hundred performances per year in a variety of formations from chamber to opera orchestra: a self-administrated ensemble with its own subscription concerts at Freiburg's Concert Hall, Stuttgart's Liederhalle, and Berlin's Philharmonie and with tours all over the world.