Opus 3 & Trinity Wall Street Present the Lukas Foss Centennial Celebration at Carnegie Hall
The Buffalo Philharmonic Orchestra (BPO) has announced a round of events to celebrate the centennial of Lukas Foss (1922-2009), the Music Director of the BPO from 1963 to 1970. Mr. Foss was a major champion of 20th century American music and, as a prolific composer, played a part in shaping its sound. On Monday, October 3 at 7pm, the BPO and its current Music Director JoAnn Falletta will take the Perelman Stage at Carnegie Hall's Stern Auditorium to commemorate the life and legacy of Lukas Foss, a transformative figure in not only the city of Buffalo but throughout the U.S. During Mr. Foss's years in Buffalo – and under his influence as an educator, cultural mover and shaker, and ultimately the Music Director of the BPO – the city became a hotbed of new music experimentation and creativity from the 1960s to the 1980s. He was much beloved in the community and the orchestra has taken this opportune moment to pay tribute to Mr. Foss, an extraordinarily creative force in 20th century music.
The program for the BPO's Carnegie Hall concert offers a range of Mr. Foss's work, as well as one piece by Randall Thompson, one of his teachers:
Lukas Foss Ode for Orchestra
Lukas Foss Three American Pieces
Lukas Foss Renaissance Concerto
Lukas Foss Psalms 1956
Randall Thompson Alleluia
Lukas Foss Symphony No. 1
Lukas Foss Centennial Celebration
Monday October 3, 2022 @ 7pm
Carnegie Hall Stern Auditorium / Perelman Stage
Request free tickets at the Carnegie Hall Box Office at 57th Street and Seventh Avenue
Buffalo Philharmonic Orchestra
The Choir of Trinity Wall Street
Downtown Voices
JoAnn Falletta, conductor
Nikki Chooi, violin
Amy Porter, flute
——————————————————————————————————————————————————————–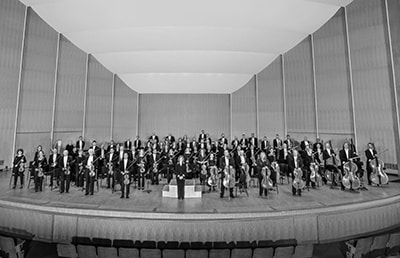 The Buffalo Philharmonic Orchestra was founded in 1935. During the Great Depression, the orchestra was initially supported by funds from the Works Progress Administration and the Emergency Relief Bureau. Over the decades, the orchestra has matured in stature under outstanding music directors including William Steinberg, Josef Krips, Lukas Foss, Michael Tilson Thomas, Julius Rudel, Semyon Bychkov, and Maximiano Valdes. Many distinguished guest performers have graced the orchestra's stage, including Sergei Rachmaninoff, Isaac Stern, Aaron Copland, Van Cliburn, and Yo-Yo Ma. The Buffalo Philharmonic has issued more than 50 recordings in its history. It has toured abroad twice: a six-city European tour in 1988, and a four-city tour of Poland in 2018. Since 1940, the orchestra's permanent home has been Kleinhans Music Hall, a National Historic Landmark designed by Eliel and Eero Saarinen with an international reputation as one of the finest concert halls in the United States. Since its inception in 1935, the BPO has served as Buffalo's cultural ambassador. The orchestra presents more than 120 Classics, Pops, Rock, Kids and Youth concerts each year.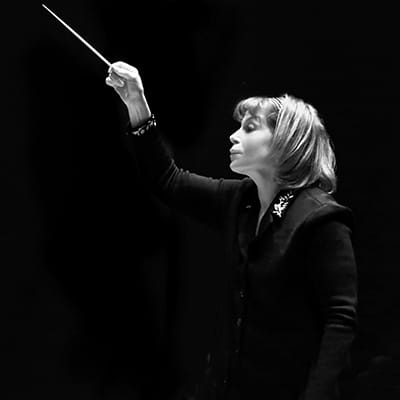 Multiple Grammy Award-winning conductor JoAnn Falletta serves as Music Director of the Buffalo Philharmonic; as the Connie and Marc Jacobson Music Director Laureate of the Virginia Symphony; as Principal Guest Conductor of the Brevard Music Center; and as Artistic Adviser to the Hawaii Symphony. She was recently named one of the "Fifty Great Conductors," past and present, by Gramophone Magazine, and is hailed for her work as a conductor, recording artist, audience builder and champion of American composers. Upon her appointment as Music Director of the Buffalo Philharmonic, Falletta became the first woman to lead a major American ensemble and has been credited with bringing the Philharmonic to an unprecedented level of national and international prominence. The Buffalo Philharmonic has become one of the leading recording orchestras for Naxos, with two Grammy Award-winning recordings.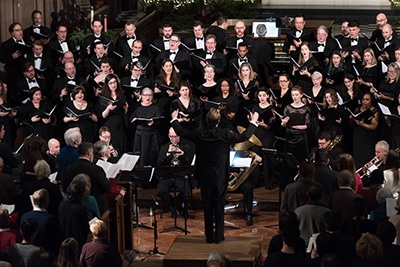 The Choir of Trinity Wall Street has made enormous contributions in the realm of 21st-century vocal music, breaking new ground with artistry described as "blazing with vigour…a choir from heaven" (The Times, London). This premier ensemble can be heard live, online, and on recordings in performances described as "thrilling" (The New Yorker), "musically top-notch" (The Wall Street Journal), and "simply superb" (The New York Times). A typical season for the choir includes performing in Trinity's Bach + 1, Compline by Candlelight, and many other concerts and festivals throughout the year, often with NOVUS NY, the Trinity Baroque Orchestra, and the Trinity Youth Chorus. The choir anchors Trinity's critically acclaimed performances of Handel's Messiah, which The New York Times has declared to be "the best Messiah in New York."
Praised by The New York Times for its "incisive, agile strength," Downtown Voices is a semiprofessional choir made up of volunteer singers and members of The Choir of Trinity Wall Street. Directed by Stephen Sands since its 2015 inception, Downtown Voices has performed secular works by Beethoven, Brahms, Rachmaninoff, Pärt, Webern, Ginastera, Janácek, MacMillan, and Glass and premiered Spire and Shadow by Zachary Wadsworth, a large-scale commission for the 250th anniversary of St. Paul's Chapel. In addition to hosting Community Carol Sing concerts, the ensemble has sung in sacred works by Pärt, Beethoven, Dvorak and Britten. Downtown Voices can be heard on the recording of Philip Glass's Symphony No. 5, released on Orange Mountain Music.
Praised for his passionate and poetic performances, internationally-acclaimed violinist Nikki Chooi has established himself as an artist of rare versatility. Nikki has received critical acclaim in recent engagements at the Kimmel Center in Philadelphia, Carnegie Hall and Kauffman Center in New York, Koerner Hall in Toronto, Place des Arts in Montreal, and has appeared as soloist with the Montreal Symphony Orchestra, National Arts Centre Orchestra, Louisiana Philharmonic, St. Petersburg State Orchestra, Hong Kong Philharmonic and many others. A passionate educator, Nikki is currently on the violin faculty at University of Ottawa and has presented masterclasses at the San Francisco Conservatory, the New England Conservatory, Orchestra of the Americas Academy, Sphinx Academy at the Curtis Institute of Music, Hong Kong Cultural Center, and the University of Auckland.
In a distinguished career as a concert performer, Amy Porter has become one of the most skillful and creative muses for composers of our time. Ms. Porter has been hailed for her "strength, beauty…captivating and seductive force, sensitivity, perfection, and… sense of humor." Her performances of American flute concerti have won critical acclaim, especially her performance of a piece she commissioned, Michael Daugherty's concerto Trail of Tears, with the Indianapolis Chamber Orchestra in January 2020, which one reviewer characterized as "a high point in the ICO's recent history." Ms. Porter is Principal Flute of North Carolina's Brevard Music Center, where she performs as soloist, chamber musician, and orchestral player. Amy Porter has been Professor of Flute at the University of Michigan School of Music Theatre and Dance since 1999. She is host of the podcast PorterFlute Pod.
This concert is presented by Trinity Church Wall Street and Opus 3 Artists.